Project Kronos is a thrilling True-First-Person adventure game, planned for many available Gaming Platforms
– planned for Windows® PC, Mac, Linux, PS4®, Xbox One®, HTC Vive®, Oculus Rift® –

Hello lovely Adventure Fans,
Do you like exciting and scary Adventure Video Games? Then you have found the right Game and Kickstarter-Project to support (Kickstarter Campaign will follow soon … stay tuned and follow us on our social media channels).
We think that most of the thrilling and scary Adventure Games of nowadays have too few puzzles and need too little brain-work. And also, there are generally far too few great game titles of this kind of world-class AAA Quality.
In addition, there are rarely good Virtual Reality games on the market.
That's why we want to develop the next big title of a thrilling and scary adventure game, just for you! And also as Virtual Reality Edition!
We hope you like our plans and goals and support us to complete the project at highest quality: To provide you the most enjoyable scary adventure game in near future.

• Most important the Overall Goal: To bring the next great scary Adventure Game to your display
• A heavily physics-based gameplay in a True-First-Person perspective, in which you can touch and move almost everything
• Puzzles in which you have to use your brain, which are smoothly and logically integratedinto the adventure game
• An exciting and deep story with a thrilling gameplay
• A really gorgeous game ending
• Also as VR Edition with intuitive controls and optimized Virtual-Reality special features

Interacting in True-First-Person
Grabbing, Moving and Throwing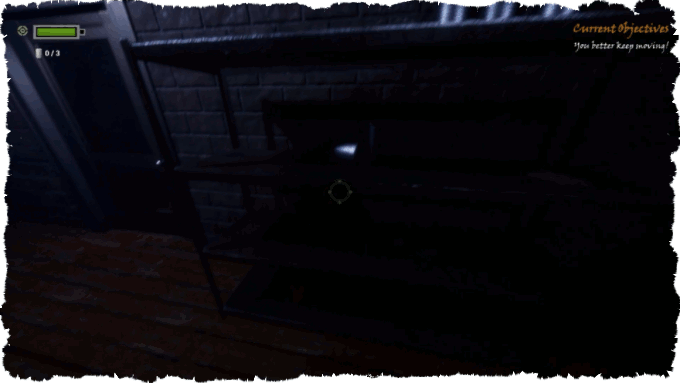 The Inventory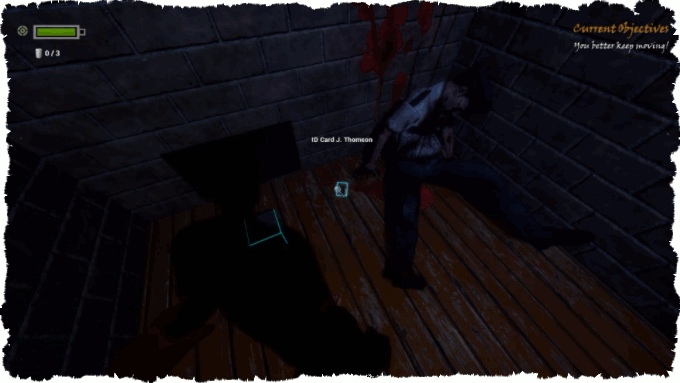 Special VR controls will follow …
YOU wake up alone in a room which looks like a cell and you notice the first signs of blood around you. You can not remember where your are and who you are. As you examine yourself, you realize that some experiments have been done on you, because you discover that your body is full of scars.
First fresh dead bodies will give you a feeling that something is miscarried to this place and that something got out of control.
Fearfully you will step by step explore the frightening environment and you will find out what this mysterious place is about. Room by room and puzzle by puzzle you will discover more evidence and a feeling will arise, that you getting near a possibility to escape this place.
Towards the end you will discover secrets that you never expected. And you will find out, that YOU play a important role to this place and its future.

We have finished the basic game engine like the following game systems and prototypes:
• Level 1 – Start of the game
• Touching, grabbing, sliding, moving and throwing of objects
• An interactive inventory
• First thrilling scenes and an event system
• Enhanced the Unreal-Engine-4 physical game behavior
• Load and Save, Checkpoint Save System
• Reading of letters, mails, books, etc.
• Basic animations
• Flashlight-System with batteries and energy reload over time
• Running-System with stamina
• Objective-System (Show the player what's on his todo-list)
• The very basic story
• The first puzzles
• A basic game Intro
• Basic sound systems like footsteps and impact sound when throwing objects or sliding doors
• Basic 3D models, basic textures, etc.
You can see the prototype gameplay and game engine already in action in the Kickstarter Project Video. (Kickstarter Campaign and Kickstarter-Video will be released in the future)
All screenshots and the Kickstarter-Video are out of the live-gameplay of our prototype. No optimization by Photoshop, no rendering time, just the game graphics as it is live. And we are only at the beginning at our journey to bring you a highest quality game.

In General: The complete minimum of 4 to 8 hours of a superb adventure story, gameplay and puzzles have to be designed and developed in detail. This is the major part!
And that's why we need you!
In detail we need:
• Much more details, more objects, much better and more interesting architectural and textures are needed.
• At least 4 to 8 hours (better 12 hours) of overwhelming gameplay and a superb story
• A lots of smoothly integrated logical game puzzles
• Stunning audio, soundtrack and effects
• Voice of actors with professional speaker
• Great video sequences (cut scenes)
• Outstanding lightning for stunning scenes and a perfect thrilling game feeling.
• Excellent Virtual-Reality Support
• Developing and testing the game for all the different platforms
Without Kickstarter and without you, it will not be possible to produce such a high-class game! (Kickstarter Campaign and Kickstarter-Video will be released in the future … stay tuned and follow us on our social media channels)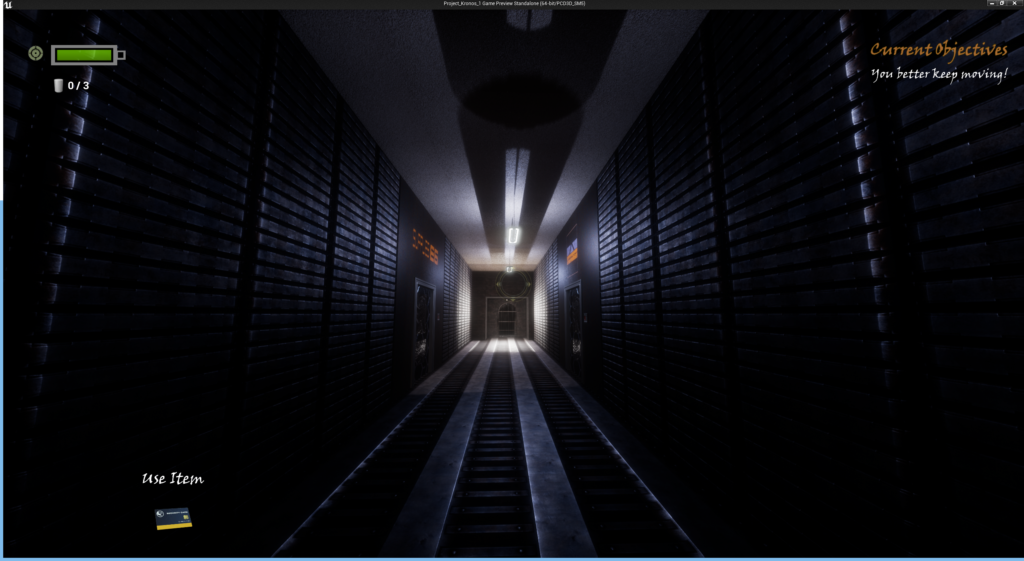 • Single Player
• True-First-Person View ("True" First Person means, that you can see you own body, feet, hands when watching downwards)
• Mysterious as well as thrilling story and as scary gameplay. Join the thrill and feel scared.
• Beautifully Unreal Engine 4 graphics, lighting and shadowing
• Multi Platform: Windows, Mac, Linux, PS4, Xbox One, HTC Vive, Oculus Rift
• Multi-Lingual support, see the Localization topic for more information.
• Stunning Audio, Voices and Sounds
• Different Control Support: Mouse/Keyboard, Gamepad Controller, VR Controller
• Decision-making-system, in which you are able to compare your decisions with other players.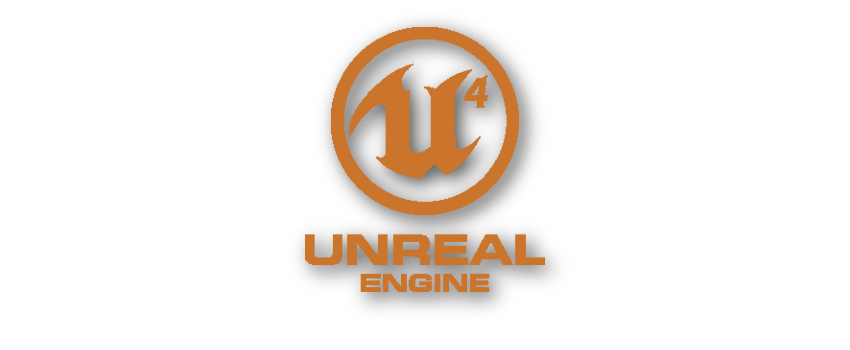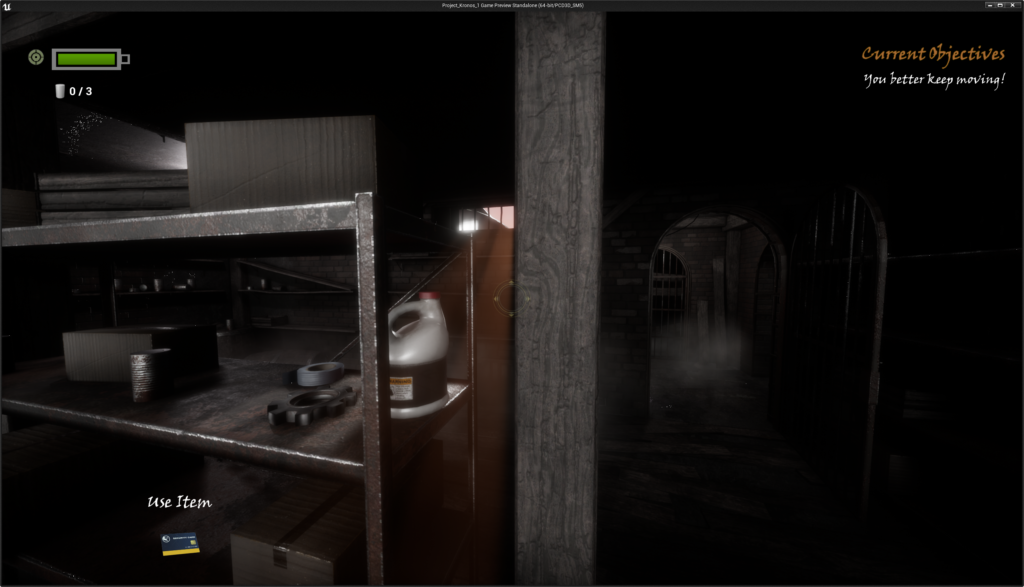 Main Character
Find out your name by playing the game! Because this will be one of your objectives in the game.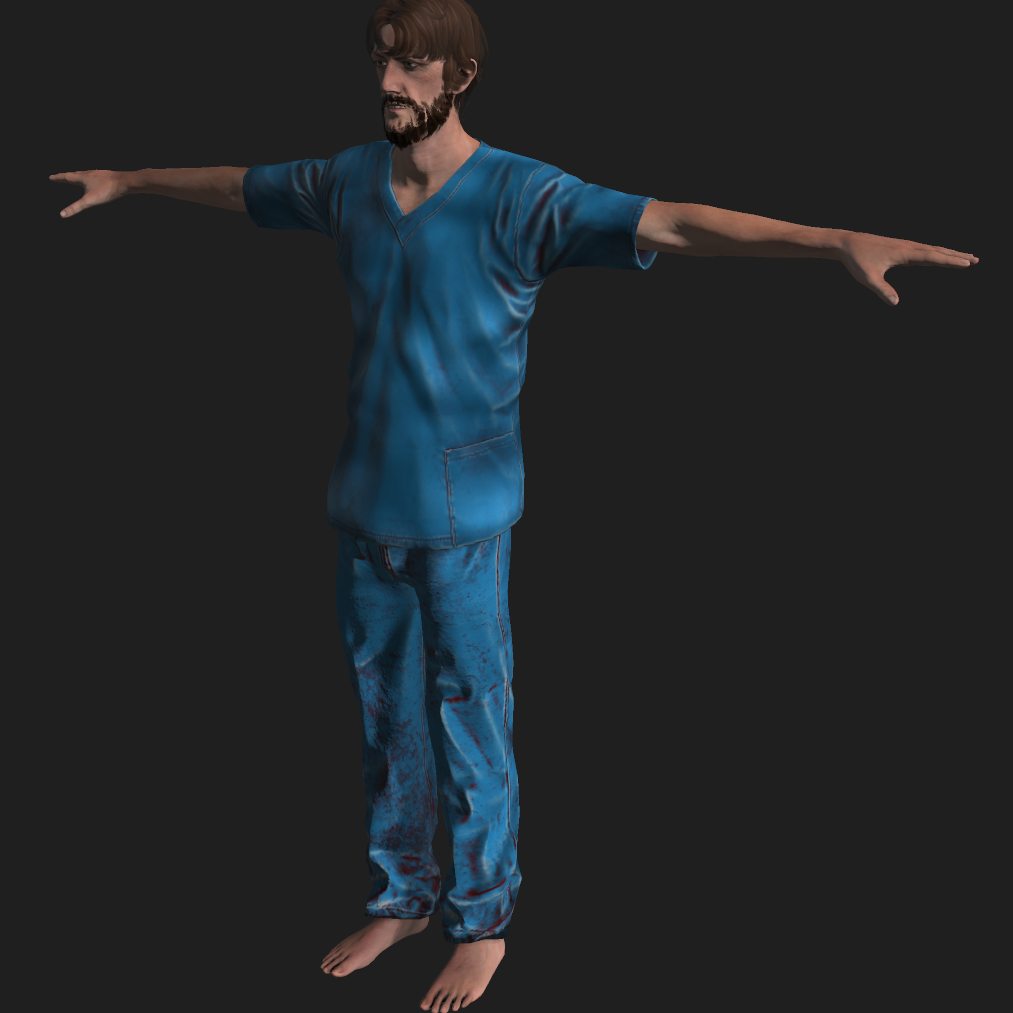 Property rights and trademarks
All product names, logos, and brands are property of their respective owners. All company, product and service names used in this content are for identification purposes only. Use of these names, logos, and brands does not imply endorsement. Owners are for Example:
MAC = Apple Computer, Inc.
Microsoft Windows = Microsoft Corporation
PS4 and PlayStation = Sony Interactive Entertainment Inc.
Unreal Engine = Epic Games, Inc.
Oculus Rift = OCULUS VR, INC.
HTC Vive = HTC CORPORATION
STEAM = Valve Corporation
GOG.com = GOG Ltd